It's National DNA Day!
National DNA Day commemorates the completion of the Human Genome Project in 2003 and the discovery of the DNA's double helix in 1953. This day is a significant milestone in the history of our businesses because it celebrates the groundbreaking science that enables Kean Health to sequence the DNA of the microbes in your gut so that we can bring the science home to you.
Today, we reflect on our DNA as Kean Health, from our humble beginnings as a boutique laboratory, to a nationwide operation supporting businesses in research and our unique customers on their journey for a healthier life.
Kean Health started as Psomagen Inc., a laboratory services company forged from the idea to conduct laboratory services that promote the health of the mind, body, and genetics– hence the name "Pso" (mind), "Ma" (body)," Gen" (genetics).
The company started with next-generation sequencing (NGS) and capillary electrophoresis sequencing (CES) in the research business market, mainly servicing research institutions. As Psomagen steadily grew, it became the first foreign company to go public on the KOSDAQ, the South Korean Stock Exchange as an American company.
With success in the research market and along with going public, Psomagen expanded its business into the consumer market in the fall of 2019 with the release of its Gutbiome+ and Gene & Gutbiome at-home testing kits.
These products opened the door for Psomagen to step foot into the public healthcare sector and put a focus on the company's vision to become a healthcare solutions provider powered by big data with 16 years of genomic service research and development capabilities.
In November 2021, Psomagen rebranded its consumer products with the launch of Kean Health. Kean Health offers three at-home testing products Gut, Gut+, and Gene.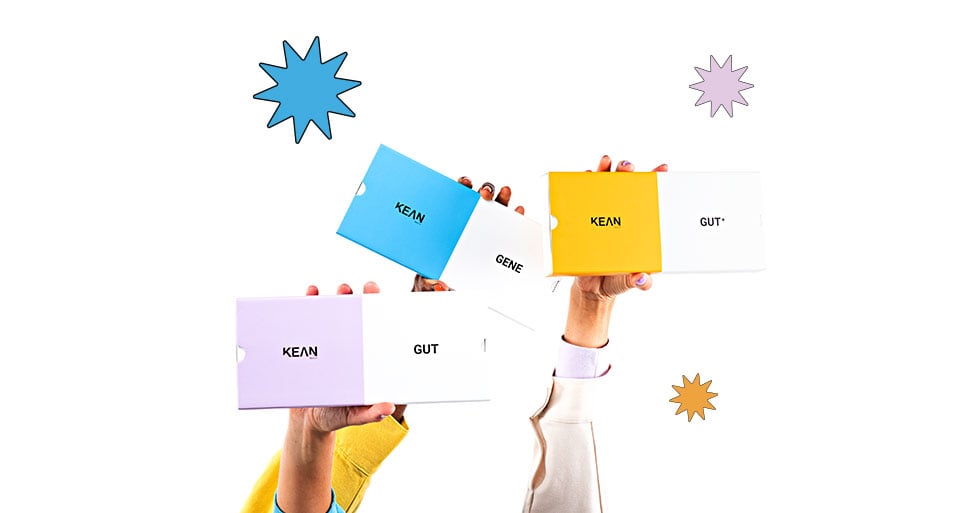 Kean Health has shifted its perspective as a consumer-driven service that is centered around the uniqueness of our customers. We like to say we offer a no band-aid approach to health and wellness; recognizing that each individual's health journey is not one-size-fits-all. Therefore, we believe it is our responsibility to make our customers feel unique, educated, and empowered to be proactive in their overall health.
Be the first to hear about all things Kean Health,
get exclusive access, and get 35% off your first order!