Take the guesswork out of gut health!
Did you know there is a whole world in your gut? Your gut microbiome is an ecosystem of good and bad bacteria living in your belly. It impacts your digestive system and influences your physical and emotional well-being.



Our tests will give you a snapshot of what's going on inside your gut and give you personalized recommendations to improve your overall health and wellness.





GUT &

GUT+
The Gut Profile is a summary of your gut health!
Depending on which test you take, Gut or Gut+,
you will receive different levels of insight regarding:
→ Gut Grade
→ Gut Age (Coming Soon!)
→ Top Results
→ Low Results
→ Personalized Recommendations

How is your gut grade calculated?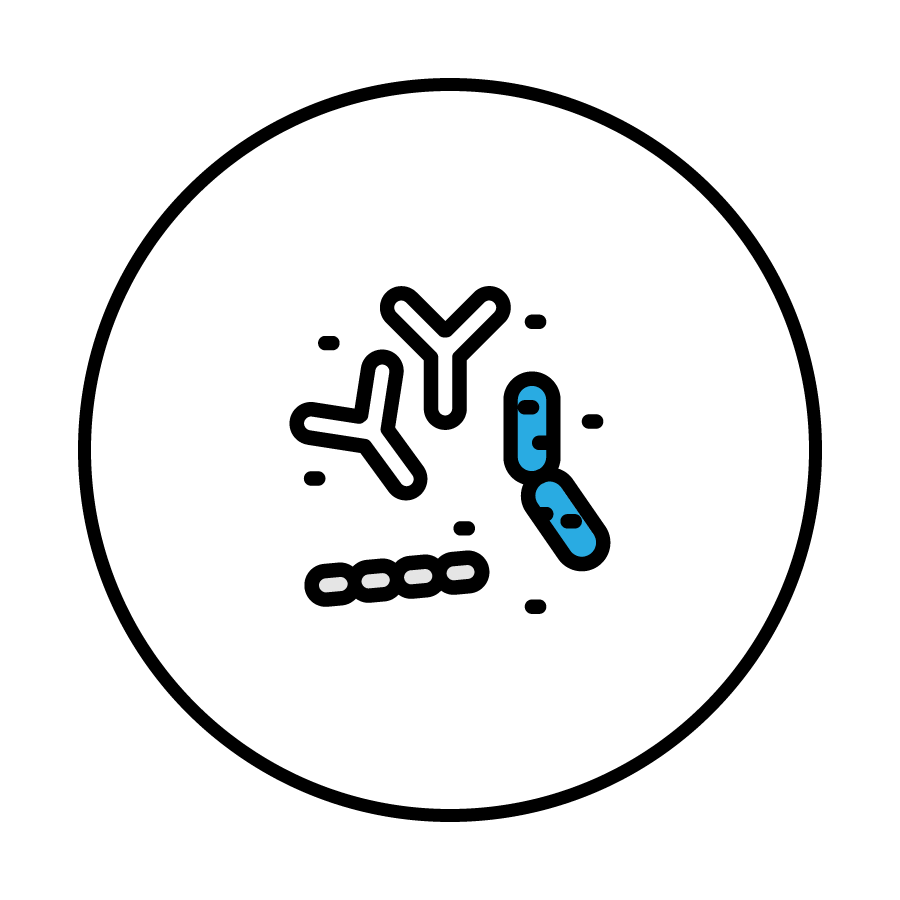 Your Probiotic Profile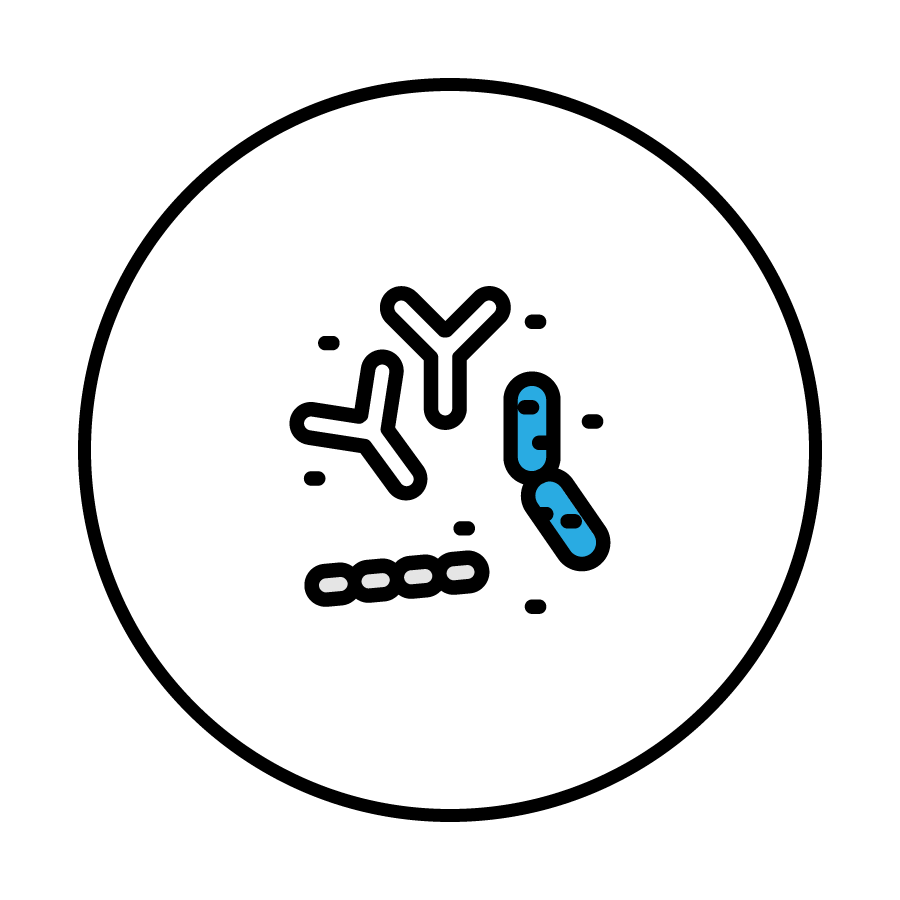 Your Probiotic Profile
Your Diet
Your Diet
Your Microbial Diversity
Your Microbial Diversity
Probiotic Profile
Check out the probiotic strains thriving or lacking in your gut to find the right probiotics for you.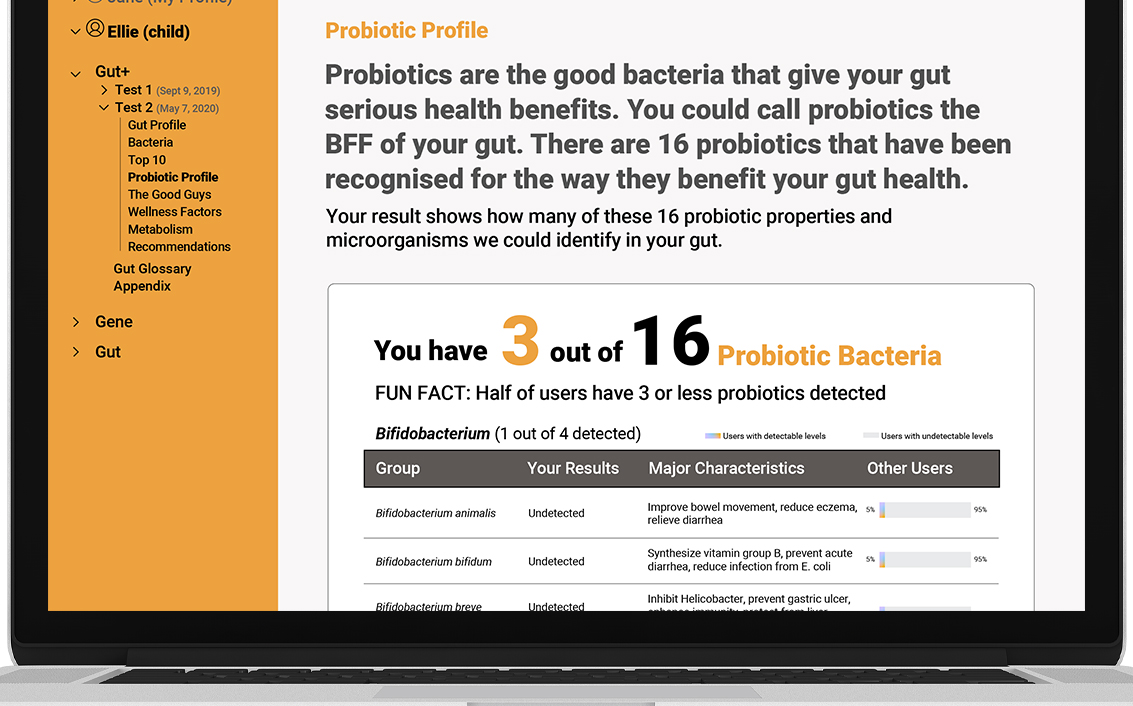 What will you discover?
A microbial diversity score describing the balance of good and bad bacteria in your gut. A diverse gut is a good thing, but we want to help out the good guys! That's why your score comes with recommendations to improve your microbial diversity.
A list of all the bacteria detected in your gut, what they mean, and what you can do about them.
A probiotic profile, showing how many of the 17 probiotic properties and microorganisms are detectable in your gut. Probiotics are a good thing — the higher this score, the better!
"Good Guy" production scores. The Good Guys are essential nutrients, like amino acids, vitamins, and short-chain fatty acids. Your gut's ability to produce these good guys impacts your gut lining cells, inflammation, and energy levels in your body.
A metabolism report, including information about your ability to break down energy sources, protect your gut lining, and strengthen your immune system. Metabolic factors play into your gut's ability to process nutrients that support overall wellness!
Wellness factors in other areas of your health. Your gut isn't JUST involved in producing energy, maintaining hormonal health, eliminating toxins, boosting skin health, absorbing nutrients, and keeping your entire body in working order....it also affects your mood, sleep quality, and so much more!
[]
LEARN
Want to learn more about your gut health?
Take the guesswork out of Gut health.
Take the guesswork out of Gut health.
Take the guesswork out of Gut health.